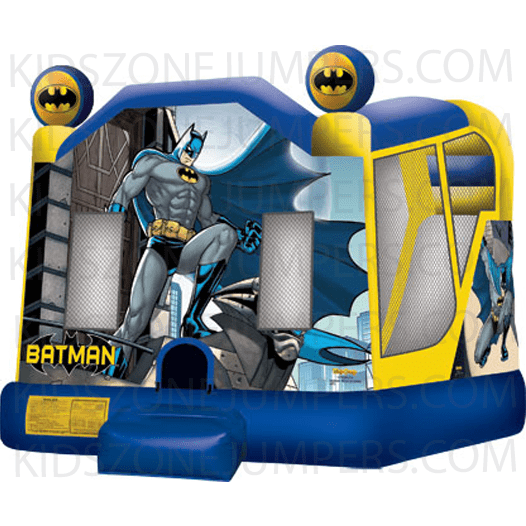 ID: #115
He's cunning, he's strong, he's resourceful! He's BATMAN! Just as Batman does again and again, we invite you to become a super power of your own volition without the aid of any supernatural powers! With 160 square feet of pure bounce, and visible mesh, this Batman 4-in-1 Combo is perfect for little superheros.
Dimensions: 16′ x 20′
Space Required: 18′ x 22′
Setup Surfaces: Grass, Concrete, or Asphalt
Additional Information: One 15 amp power outlet required within 50 feet.
Give us a call for more information: 281.885.8520
Quick Quote