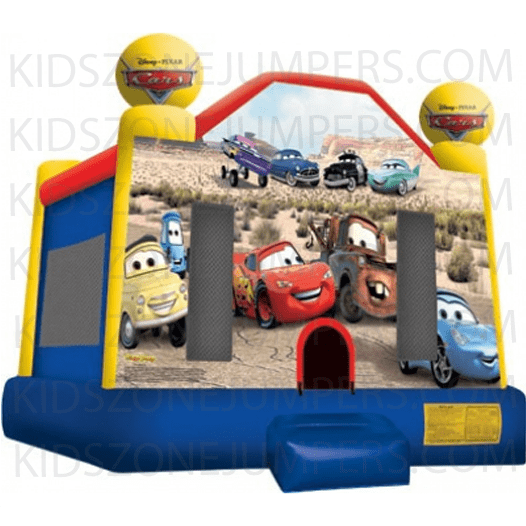 ID: #107
The Disney Cars Jumper is popular and creates an awesome backdrop to your Car themed event. This moonwalk features a huge display of the films famous characters along the front, including Lightening McQueen and his rusty tow truck friend Mater. Kick your party into high gear with a bounce house featuring Lightning McQueen, Sally, Mater and the gang!
Dimensions: 15′ x 16′
Space Required: 17′ x 18′
Setup Surfaces: Grass, Concrete, or Asphalt
Additional Information: One 15 amp power outlet required within 50 feet.
Give us a call for more information: 281.885.8520
Quick Quote