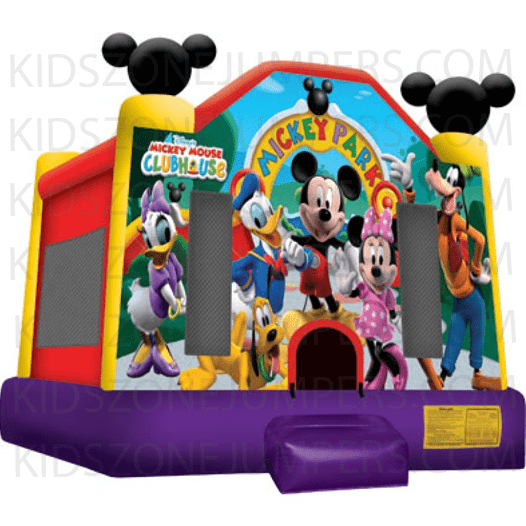 ID: #106
Mickey Park Jumper Inflatable is perfect for any occasion. When the weather warms up, there is nothing better than cooling down with a water slide and pool, all the while getting a good dose of healthful physical activity. Kids Zone Jumpers Inflatables are a great ride to showcase at any event.
Dimensions: 13′ x 14′
Space Required: 15′ x 16′
Setup Surfaces: Grass, Concrete, or Asphalt
Additional Information: One 15 amp power outlet required within 50 feet.
Give us a call for more information: 281.885.8520
Quick Quote