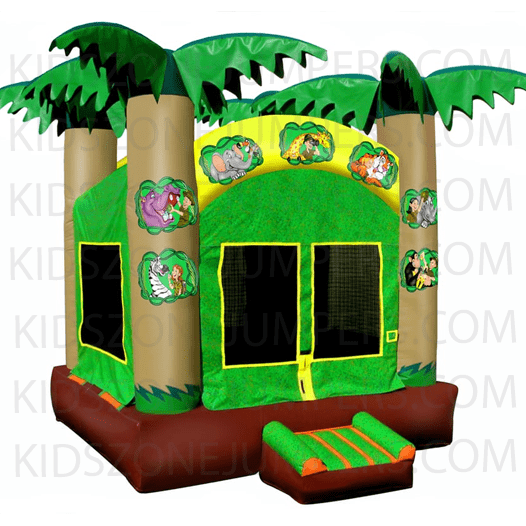 ID: #103
Tropical Jungle Jumper is a fun way for adults to interact with kids, and a fun exercise that kids will enjoy over electronic devices. It is also a perfect attraction that takes any birthday party, family gathering, and company event into a whole new level of FUN!
Dimensions: 15′ x 15′
Space Required: 17′ x 17′
Setup Surfaces: Grass, Concrete, or Asphalt
Additional Information: One 15 amp power outlet required within 50 feet.
Give us a call for more information: 281.885.8520
Quick Quote