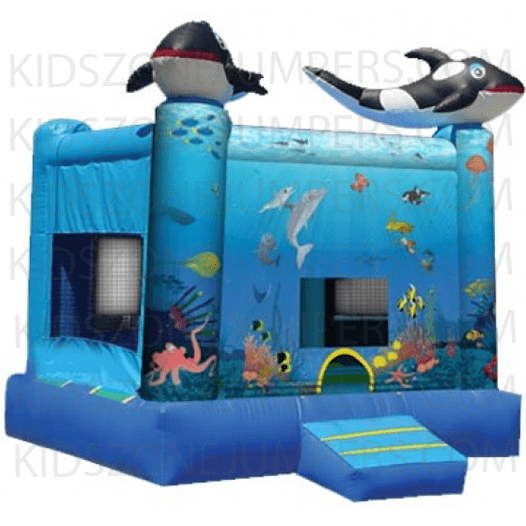 ID: #102
The Under the Sea jumper is quite eye catching with its bright colors, beautiful marine mammals and under-the-sea images. Let participants explore inside the sea life as they bounce, hop, skip, and roll to their content.
Dimensions: 13'L x 13'W x 14.5'H
Space Required: 15'L x 15'W x 16'H
Setup Surfaces: Grass, Concrete, or Asphalt
Additional Information: One 15 amp power outlet required within 50 feet.
Give us a call for more information: 281.885.8520
Quick Quote